Our flagship project for 2017 – a site-responsive, medieval-inspired fusion of poetry, theatre, music, art and performance – has been awarded a Strategic Touring Grant by Arts Council England.
A co-commission with Ledbury Poetry Festival and Shoreditch Town Hall, Fair Field will reimagine the fourteenth century epic poem of crisis Piers Plowman for modern audiences. Piers was written in Middle English over 650 years ago, in a time of huge social, economic and political transformation, when the rich were getting richer and the poor were on the march, when 'truth' was slipping away and breaking apart, and when the English people were questioning the basic principles by which they lived their lives.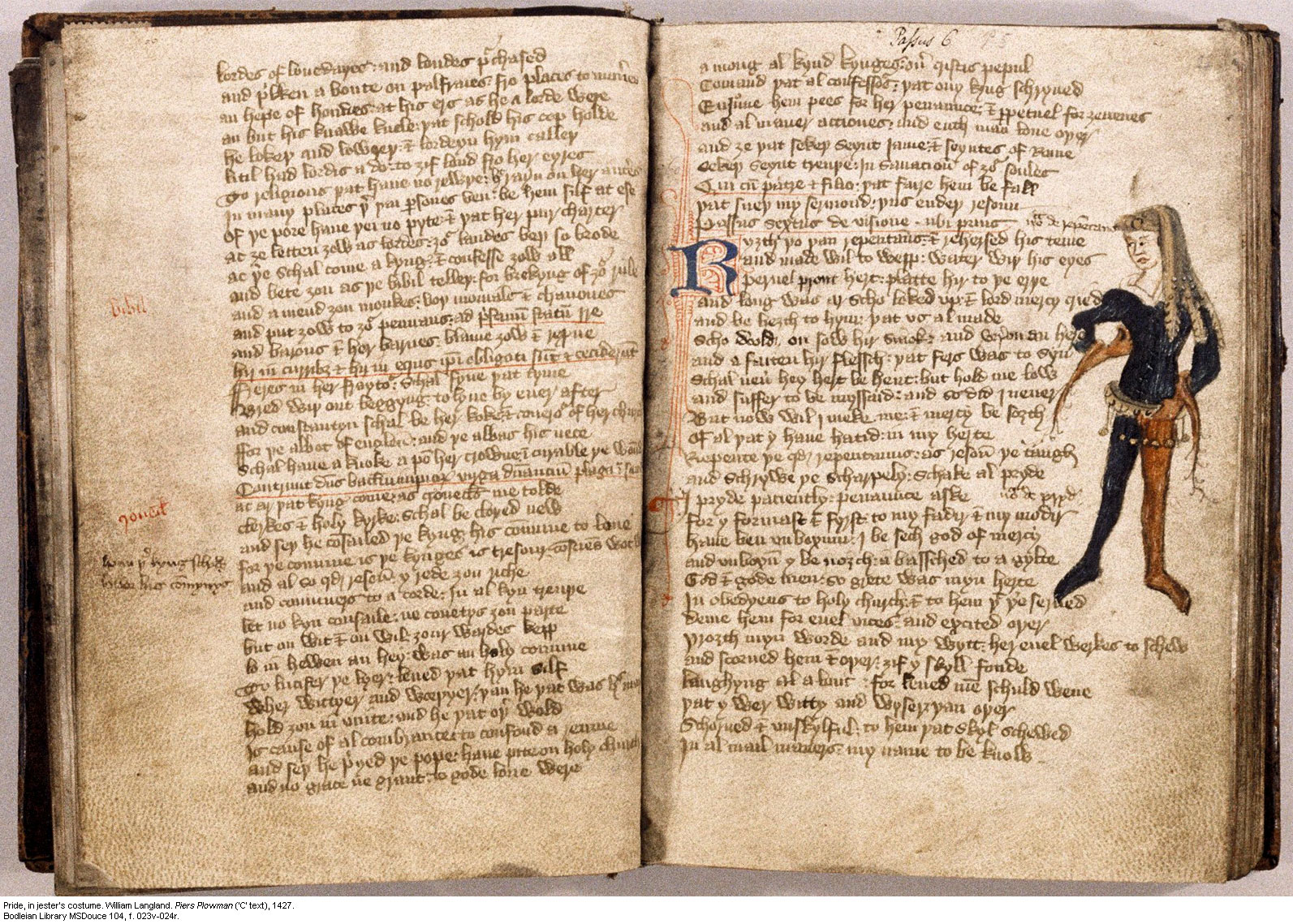 [Manuscript of Piers Plowman from the Bodleian Library]
Fair Field will take William Langland's beautiful, complex, anarchic poem as a starting point for a series of new artistic commissions; exploring everything from faith to high finance, from hoodies to homelessness. Confirmed artists include The Society of Strange and Ancient Instruments, Ross Sutherland, Breach Theatre, Nick Field and Francesca Millican-Slater, with more to be announced.
Alongside two weekends of performance in Ledbury and Shoreditch (July 2017), a six-week exhibition at The Poetry Library on London's Southbank will showcase the enduring influence of medieval language and literature on modern poets (May-July 2017). Local schoolchildren in both locations will have the chance to meet the artists and discover more about medieval culture, whilst aspiring writers can sign up to an online course with The Poetry School. The project has already benefited from a week's research and development in the Malvern Hills, funded by the Jerwood Charitable Foundation, whilst a 'research in practice' grant from King's College London has enabled the team to work with Langland expert Dr Lawrence Warner.
Penned in the Margins director Tom Chivers, who created the concept and is taking the artistic lead along with theatre director Russell Bender, says:
Fair Field has been a four-year dream, and I'm overjoyed that it will now become a reality thanks to the Arts Council's support. I can't wait to get started.
Joyce Wilson, London Area Director of Arts Council England says:
I'm pleased we have been able to support Penned in the Margins and its innovative project. Taking a mash-up of medieval and modern poetry into non-traditional spaces, both rural and urban, Fair Field will have a lasting legacy of engagement and partnerships for poetry across the country.
More information about the project will be released in the Spring.
---
[Theatre-makers Billy Barrett and Ellice Stevens (Breach Theatre), and writer-performers Francesca Millican-Slater and Nick Field on the Malvern Hills]
[Poet Steve Ely and musician Clare Salaman on the Malvern Hills]