From January 2023 Penned in the Margins will cease to publish or produce new work.
They will continue trading as a limited company; their backlist will continue to be available through pennedinthemargins.co.uk and via their distributor IPS.
Inpress Books will continue representing their backlist sales to the trade.
They will maintain a workspace at Toynbee Studios for storage and distribution of stock.
Sales Manager and Assistant Editor Roisin Dunnett left the company on 16 December.
This decision was a result of changes in the Director's personal circumstances and not a response to loss of funding from Arts Council England; their bid for the 2023-26 NPO programme was withdrawn in September.
Director Tom Chivers writes: "It's been 18 years since I started Penned in the Margins as a small poetry reading series in South London. Since then we've published over 90 books, produced hundreds of events, and created a wide range of theatrical productions and projects. I have recently had a change in my personal life which makes it financially impossible to continue producing new work. The company will take an indefinite hiatus from January 2023, but our books will still be available in bookshops and through our website. It has been a very challenging year and I recognise the impact this news has had on our authors, especially those with books scheduled for the next 12 months."
He adds: "The greatest pleasure and privilege of building this company has been working with talented, risk-taking and committed artists, many of whom I now count as friends. I would like to offer my deepest thanks to the hundreds of poets, writers, playwrights, musicians, spoken word artists, theatre-makers, videographers, designers and illustrators with whom we have collaborated over the past eighteen years, as well as the venues, funders and cultural partners who have made our work possible. I would like to express my gratitude for the hard work and talent of our core staff past and present, especially outgoing Sales Manager and Assistant Editor, Roisin Dunnett, and our two Creative Associates, Russell Bender and Nick Murray. We have also benefited from the support and wisdom of an outstanding advisory board, consisting of Annette Brook, Jess Chandler, Hannah Hood, Julia Payne, Ben Pygall, Aki Schilz and Doug Wallace."
A brief history
Penned in the Margins began in 2004 as a series of poetry events in a converted railway arch in Herne Hill, South London. Their first book, Generation Txt, was published in 2006 and featured six up-and-coming poets including future best-selling novelist Joe Dunthorne and award-winning playwright Inua Ellams. The group subsequently toured a stage show to 14 venues across England.
Since then, the company has published over 90 titles of poetry, fiction, non-fiction and criticism. Their authors include major names in contemporary poetry such as Raymond Antrobus, Elizabeth-Jane Burnett, Luke Kennard, Gail McConnell, John McCullough, Rebecca Tamás and Luke Wright, as well as prose writers who take a fresh look at the world and our place within it, including Justin Hopper, Abi Palmer, Amber Massie-Blomfield, and Khaled Nurul Hakim. Penned in the Margins books have won or been shortlisted for over 50 literary awards including the Rathbones Folio Award, the Forward Prizes, the TS Eliot Prize, the Hawthornden Prize, the Griffin Poetry Prize, the Costa Book Awards and a British Book Design and Production Award. Their last two publications were released in the autumn: Improvised Explosive Device by poet Arji Manuelpillai and Meryl Pugh's non-fiction debut Feral Borough.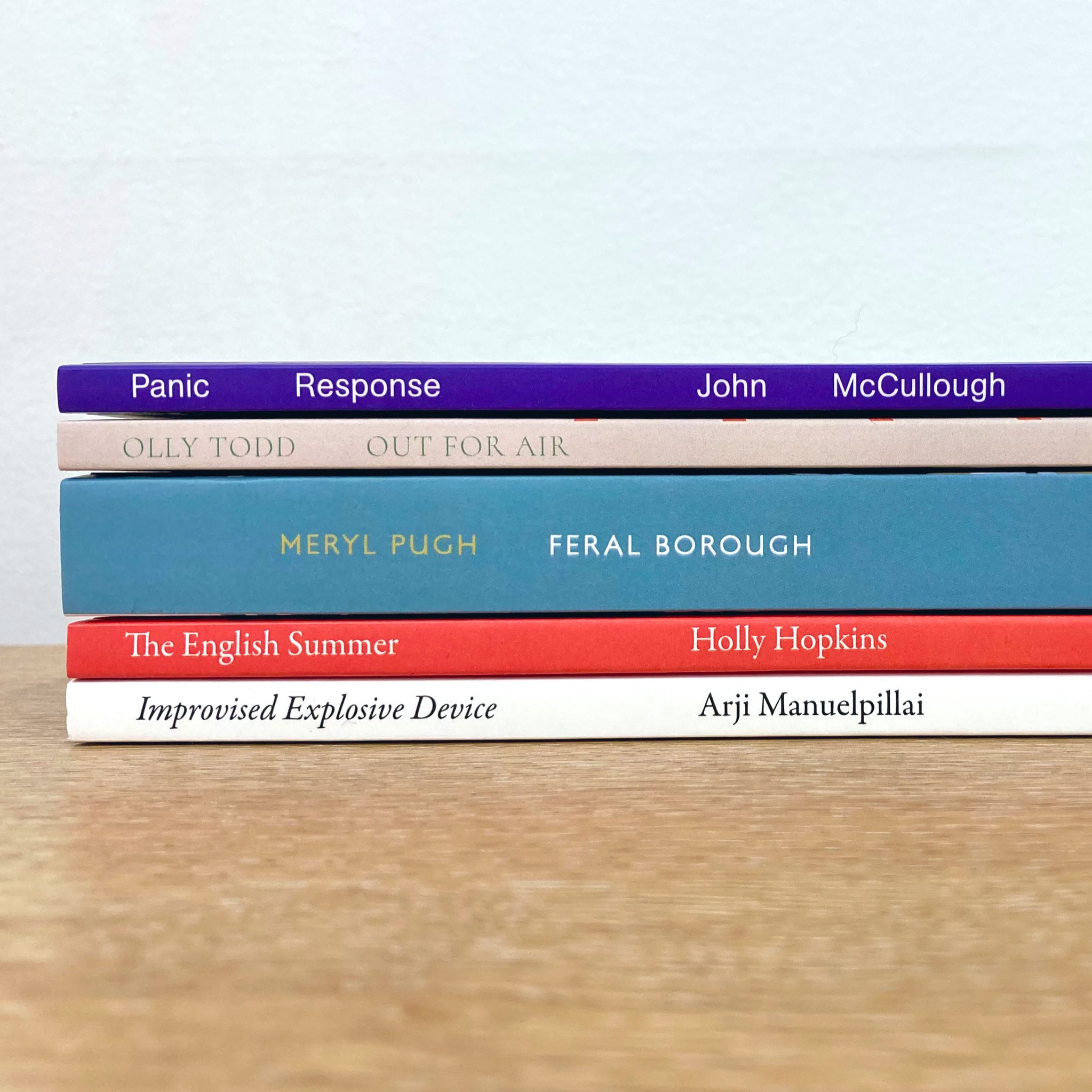 Their pioneering performance work includes solo shows by Hannah Silva, Siddhartha Bose, Ross Sutherland, Caroline Bergvall and Antosh Wojcik, and the landmark productions Fair Field (2017) – a theatrical re-imagining of the medieval poem Piers Plowman, which featured last year on BBC Two's Art That Made Us. Their projects have reached audiences across the UK and internationally in both traditional arts venues and unconventional spaces – from London's Victorian cemeteries and an RSPB nature reserve in Teesside to the top of the Malvern Hills. Penned in the Margins has been based in Toynbee Studios in London's East End since 2010, and has been a National Portfolio Organisation of Arts Council England since 2015. Their books are represented by Inpress Books and distributed by IPS.