_
It's been quite a year for Penned in the Margins.
_
8 new publications, 3 prize shortlistings (including 1 win), and over 35 live shows from Mumbai to Manchester, and from Bournemouth to Brazil.
_
With the end of the year approaching, we take a quick break to look back at the 20 best moments of 2015…
_
---
_
1. Associate Artist Ross Sutherland is shortlisted for the Arts Foundation Award in Spoken Word (pipped to the post by Hollie McNish)
3. We give away smelling salts with copies of Naomi Booth's The Lost Art of Sinking
4. We pass 3,000 Facebook likes and 6,000 Twitter followers
5. Our 2015 programme comes back from the printer
7. James Trevelyan joins the company as Sales & Marketing Co-ordinator
8. Voted Most Innovative Publisher in Sabotage Awards (for the second time!)
9. Launch a book of astronomical poems in the Royal Observatory Greenwich
10. Luke Wright wins a Fringe First at Edinburgh for What I Learned from Johnny Bevan (published by Penned in the Margins in February)
11. Hannah Silva goes international with performances of Schlock! in India and Brazil
12. Our first full-length novel, Honor Gavin's Midland, is shortlisted for Gordon Burn Prize
13. We throw an East End knees-up for Tim Wells and Emma Hammond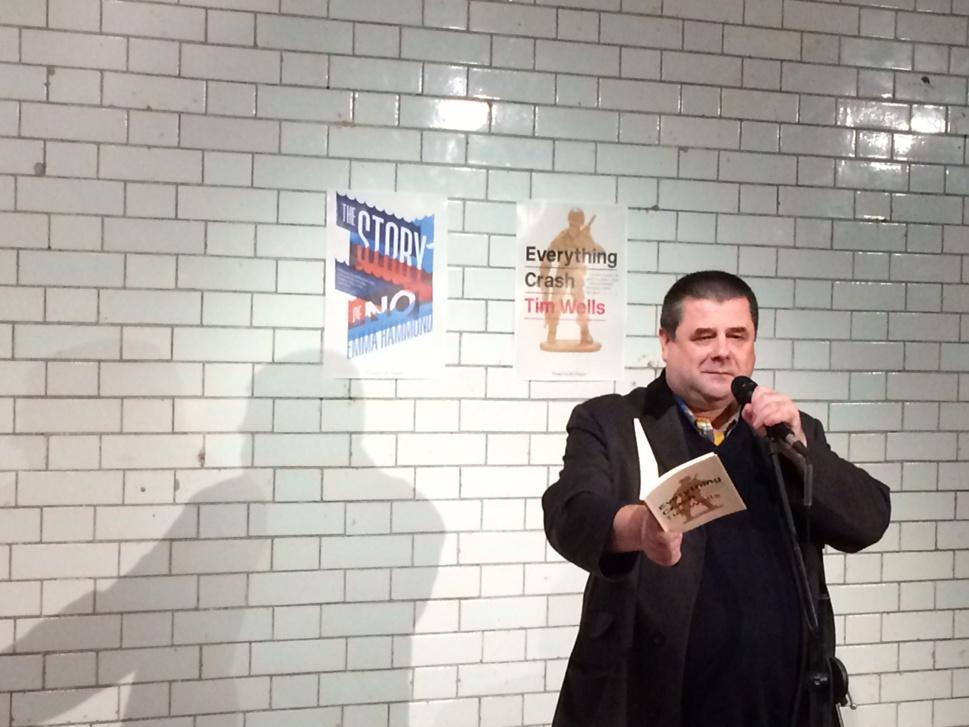 14. We sign Next Generation Poet Luke Kennard for his latest collection, Cain (June 2016)
17. Ryan Van Winkle wins the Saltire Prize for his collection The Good Dark
18. Poets and journalists debate the Greek crisis at the launch of Futures
19. We sell out the basement of Shoreditch Town Hall for a jam-packed EVP Sessions
20. Our Christmas sale video goes viral
---
_
Leave us a comment and let us know your favourite Penned moment of 2015!
Have a great Christmas and see you in January.
Tom & James